EFT with Brainwaves
25 November

-

26 November

£180
Event Navigation

Exploring Consciousness with EFT
Live EEG Monitoring of EFT Tapping
Two day workshop with Gwyneth Moss and Steve Clark of Vilistus Systems.  If you are curious about what happens when we tap and how to get best results with tapping then there is much for you to explore and learn with us.
We'll demonstrate what happens in consciousness when we tap. You'll see the brainwaves calm and balance.
You'll be more effective with EFT by understanding the levels of consciousness made visible in the EEG brainwaves display
You'll gain a true meaning of terms like 'subconscious' and 'unconscious' and a new appreciation of your day dreaming mind.  Thinking can get us deeper into a problem and you will understand why.
Plus you'll get how Surrogate Tapping works and the magic of the deeper mind in reaching beyond the body
Find out more at www.EFTgathering.com
Book your place here:
BOOK YOUR PLACE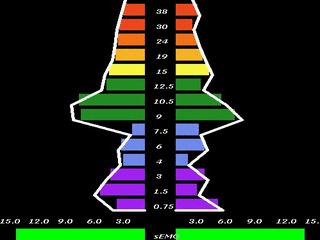 Related Events