EFT is Everybody's Freedom Techniques
Emotional Health is the garden in which happiness blossoms. EFT tapping is the tool to weed your emotional garden and plant the seeds of your dreams. EFT helps you get free of the past, dump your emotional baggage and clear your conditioning. It's surprisingly simple.

Your own EFT session with Gwyneth, in person or online

Superb EFT classics as streaming video and dvd box sets
What does it take to train as an EFT Practitioner?
Are you curious? Perhaps you've heard about EFT and are wondering what it is all about? Are you sceptical that tapping can actually change anything? Or are you ready to get started?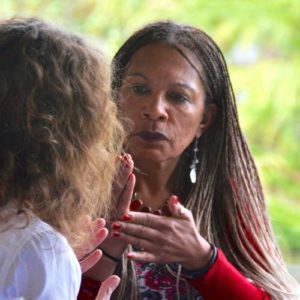 If you are a people-helper, therapist, coach or teacher are you interested in how EFT can help you to be more effective? Would you like to find out about training as an EFT Practitioner?
Gwyneth has a new vision of EFT that is simple, clear and clean. Internationally acclaimed as a teacher she offers inspirational EFT training, retreats and advanced learning resources.
EFT Events, Groups and Workshops
Inspiring EFT workshops, transformational tapping groups. Gwyneth brings you EFT at its best.